Working Time
Mon-Thu 09:00am - 05:00pm
Friday 09:00am - 04:00pm
Saturday Closed
Sunday Closed
Ask the Experts
Dentures and Partial Dentures
Wasilla, AK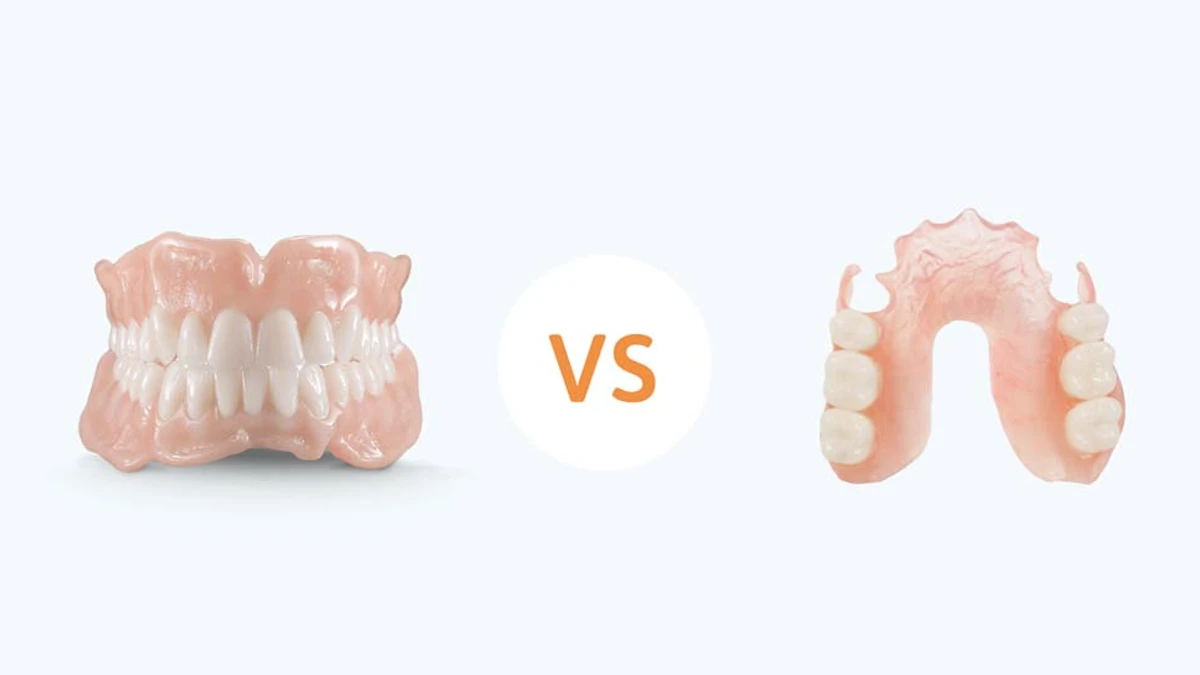 It is not uncommon for someone to lose all of their teeth on their upper or lower jawbone, or to have only a few teeth remaining. In this condition, even the simplest functions such as biting and chewing are nearly impossible. To learn your options about restoring your smile and oral health, schedule an appointment with us by calling 907-376-2456. At Mat Su Dental Center Service, our team of highly specialized and experienced dentists is happy to give you your smile back.
In such cases mentioned above, full or partial dentures may be the perfect solution for those missing teeth. Dentures are simply prosthetic teeth that replace your natural missing teeth. Dentures have two main kinds, full and partial dentures. While full dentures are used in cases where the patient has no teeth at all in their upper or lower jawbone, partial dentures are used in cases where the patient has one or more natural teeth remaining.
Full Dentures
Full denture treatment also referred to as dentures, complete dentures, or traditional dentures requires the upper or lower jawbone to be completely toothless. However, even if a patient has a few teeth left but the teeth are greatly damaged due to decaying or chippings, those teeth can be pulled out and full dentures can be fitted.
Full dentures come in two different types: conventional and immediate dentures. For the conventional dentures to be used, eight to twelve weeks should pass after the last tooth has been pulled or lost.
On the other hand, immediate full dentures can be used as soon as the tooth has been pulled out. For this reason, immediate full dentures are usually used as a temporary placeholder until the conventional dentures can be fitted.
While conventional full dentures are custom-made for the patient individually, immediate full dentures are pre-made prosthetics. Thus, immediate dentures are found to be less comfortable when compared to conventional full dentures.
Immediate dentures also should be adjusted from time to time since they get mislocated over time. Although immediate dentures are found to be inconvenient for this reason, they are mostly used for the period of gums' recovery after a tooth loss or extraction, which means it shouldn't concern the patient.
Partial Dentures
Partial denture treatment is a better option if the patient has few teeth left in the upper or lower jawbone. If these remaining teeth are healthy and don't require extraction, partial dentures are recommended rather than complete dentures.
Partial dentures can both be removable or fixed. While removable partial dentures are held in place with the help of a metal framework and clasps, fixed partial dentures are fixed by creating a bridge, which means the natural healthy teeth are used as support colons for the prosthetic teeth to be held in place. For this reason, partial dentures can also be referred to as dental bridges.
Full and Partial Denture Treatments in Wasilla, AK
If you live in or near Wasilla, AK, you may find it beneficial to visit our dental clinic regarding your needs for completing your missing teeth and getting your smile back. Our team of experienced and talented dentists will make sure that you get the best treatment possible in AK.