Working Time
Mon-Thu 09:00am - 05:00pm
Friday 09:00am - 04:00pm
Saturday Closed
Sunday Closed
Ask the Experts
Adjusting to New Dentures
Wasilla, AK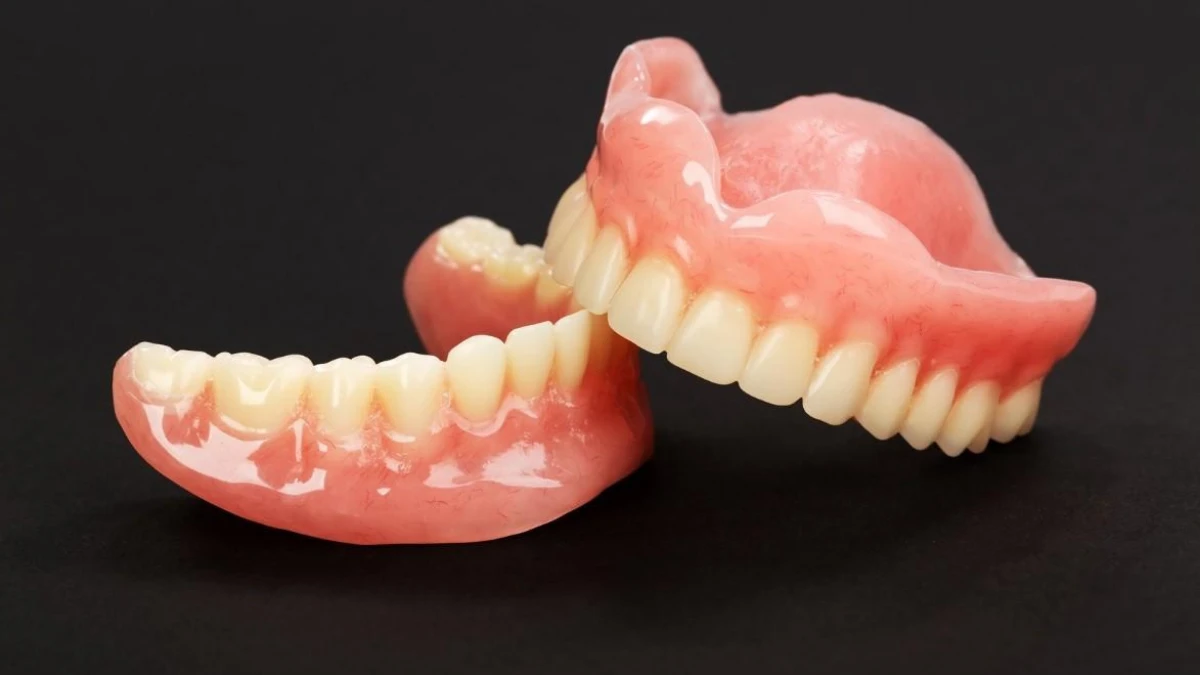 Dentures are basically sets of artificial teeth that are generally used as replacements in the absence of natural teeth on the upper or lower jawbone. If you are experiencing such conditions, a denture treatment may be your most convenient and affordable option to restore your smile and eat and drink normally again. To learn more about getting dentures, please give us a call at 907-376-2456 to consult with one of our dentists who specializes in dentures treatments.
With being one of the most popular dental services that provide solutions for teeth loss; dentures have two main types: full and partial dentures. Full dentures are used in cases where the patient hasn't any natural teeth left on their upper or lower jawbone, while partial dentures, also called dental bridges, are used when there are a few natural and healthy teeth left on the upper or lower jawbone.
Although adjustable dentures are very helpful and a better choice among other dental services to treat tooth loss, they are also hard to adjust to, since they are mostly designed as removable sets of artificial teeth.
For the first few months, people may experience difficulties while using dentures, since dentures don't usually act like natural teeth. They can get misplaced and slipped inside the mouth from time to time, which creates a displeasing feeling.
For this reason, you might need to pay attention to a few things while adjusting to dentures. Paying attention to this list of actions will make it much easier and more comfortable for you to adjust to having dentures.
Things to pay attention to while adjusting to new dentures
Mentally preparing yourself before having dentures
It is not a secret that dentures create a feeling of discomfort for the first month or months of using them. Thus, it is best that you prepare yourself mentally for the discomfort of using dentures. First of all, since the dentures are bonded together with the help of a solid foundation, it will not be easy for you to adjust to and ignore the feeling of something hard touching your gums all the time for the first few weeks.
You should also keep in mind that you will probably need adjustments in a dental clinic from time to time if you are using immediate dentures since the gums and the tooth sockets heal and change shape over time.
Adjusting what you eat and how you eat
For the adjustment period after starting to use dentures, you will feel the most discomfort while speaking and eating. While there is not much to do to prevent discomfort while speaking, there are a few things you can do in order to reduce it while eating.
First of all, you should try to eat soft foods for the first month after starting to use dentures. Biting on hard foods may create great discomfort and even can make you feel sick. You should take small bites and try not to bite with your front teeth all the time. Rather, it may be more comfortable for you to take small bites with your side teeth during the adjustment period. This will prevent high pressure on the front teeth and give time to your gums to adjust to the dentures. Lastly, you should avoid eating some foods entirely for some time for you to adjust to your teeth easier. You should mainly avoid eating sticky foods, popcorns, candies, and such.
For further information about adjusting dentures in Wasilla, AK, you can read our article "Full and Partial Dentures", you can call us at 907-376-2456, or you can visit us at our clinic, which is in Wasilla.