Working Time
Mon-Thu 09:00am - 05:00pm
Friday 09:00am - 04:00pm
Saturday Closed
Sunday Closed
Ask the Experts
Dental Bonding
Wasilla, AK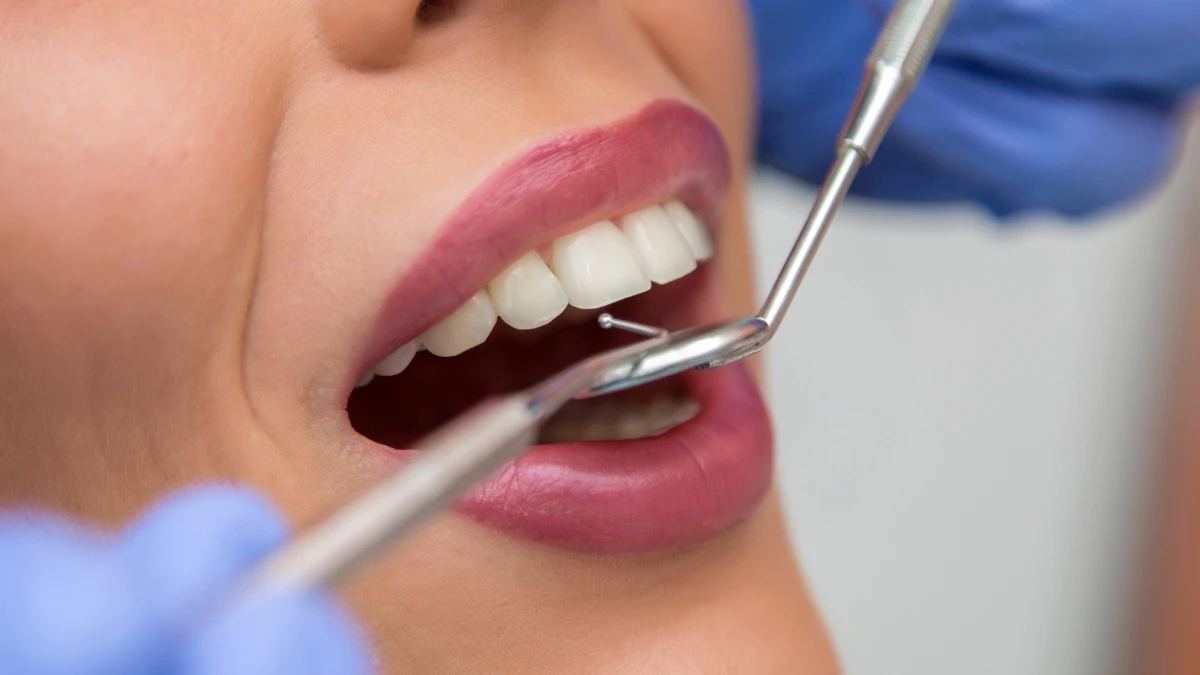 If you are in a time of your life experiencing a medical or aesthetic reason to restore your teeth, we help people by providing Dental Bonding in Wasilla, AK with their oral health and beautiful smiles. One of the solutions to your problem is through dental bonding.
Dental bonding (also known as composite bonding or teeth bonding) is a cosmetic dental service that uses a tooth-colored resin material to repair minor damage or gaps in teeth.
Dental bonding is a great procedure to improve your smile when you are experiencing decayed, cracked, discolored, and spaced-out teeth. To learn more about how to perfect your smile with dental bonding, call us at "phone number" and schedule a visit with one of our highly experienced team of dentists at Mat Su Dental Center Service.
Apart from these instances, teeth bonding can also be done to change the shape of the teeth, make the teeth look longer, or protect a tooth's root when it is exposed.
What benefits does dental bonding offer?
Composite bonding is a great cosmetic dental service option to repair mild damage and gaps, preventing any further damage to your teeth. It not only improves your smile but also ensures that your teeth will be protected from any further damage.
The composite bonding procedure is very easy to carry out. It can be done in one visit to the dentist. It also doesn't have a recovery period, which means you will be able to eat and drink anything you want as soon as the procedure is done.
Composite bonding can be considered a cheaper option when compared to its alternatives. It is also easier to apply and highly durable. It can last for years without any problem.
How is the procedure done?
Dental bonding is a very simple and quick procedure. First, the dentist picks a color for the resin that will be used for the treatment, to match your natural teeth color. Then, the teeth that will be treated will be prepared by cleaning the surface. An adherent liquid is used for the resin attachment to stick to the surface.
Lastly, a UV light treatment is applied for the bonding to harden. The procedure usually takes less than an hour and you are able to eat or drink as soon as your Mat Su Dental Center service is completed.
What are the other alternatives for dental bonding?
Dental bonding has two popular alternatives: Veneers and Crowns.
Veneers are basically porcelain prostheses that are bonded to the surface of the tooth. They can be used to cover gaps in the teeth or improve their overall look.
Crowns are solid caps that are designed the cover a tooth. They can be made of porcelain or resin, and they are usually preferred because of their realistic look.
What are the disadvantages of dental bonding?
Even though dental bondings can be considered durable and stain-resistant, they are not as good as crowns when it comes to protection and permanence. Their lifespan is less than both crowns and veneers.
Additionally, dental bonding is usually suggested for minor flaws or damages in teeth. When it comes to repairing bigger gaps or damages, there are better options than dental bondings.
Lastly, dental bonding materials can damage the natural teeth if they are not placed properly, which means the appliance of this procedure requires a talented professional.
In our clinic (Wasilla, AK), our talented dentists carry out dental bonding perfectly, as well as other Mat Su Dental Center services. Our clinic can be considered one of the best dental clinics for providing Dental Bonding in Wasilla, AK, and our experienced professionals make sure that our patients get the best treatment possible.