Transforming Smiles: How Invisalign in Wasilla Can Enhance Your Confidence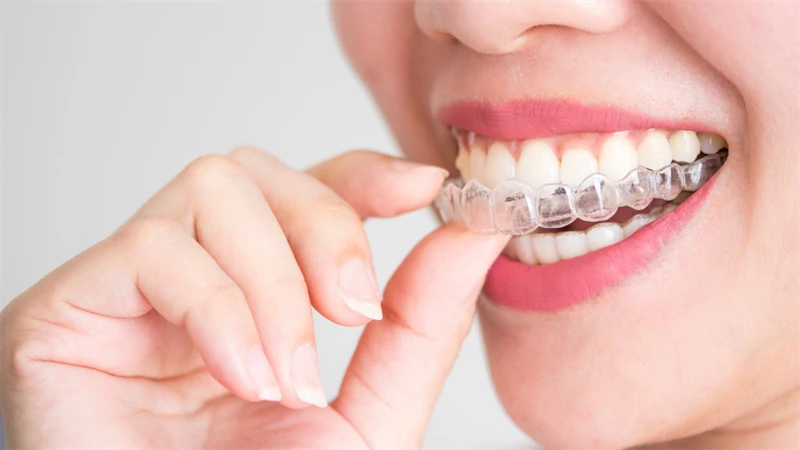 Millions of people around the world have insecurities regarding their teeth. Whether it's because they're crooked, discolored, or missing, these dental inequalities can significantly affect a person's confidence and self-esteem. Fortunately, with the advanced cosmetic dentistry procedures available today at Wasilla, Alaska, everyone can now have a smile they're proud of. We are looking at remarkable transformations brought about by Invisalign treatments, teeth whitening, and dental implants in Wasilla, AK.
Invisalign is an excellent alternative for those wanting to ditch the noticeable metal brackets and wires that come with traditional braces. They offer a near-invisible solution to address orthodontic issues such as overbites, underbites, crowding, and gaps. Masters of Invisalign Wasilla AK, have helped many residents realign their teeth without drawing attention to the process. Because they're transparent and custom-made to fit comfortably on your teeth, Invisalign braces in Wasilla can give you a subtly efficient transformation, enhancing your confidence as your smile improves day by day.
Traditional braces may correct the alignment of your teeth, but they don't address another common insecurity: discolored teeth. That's where the transformative effects of teeth whitening can significantly make a difference. Teeth whitening treatments are popular due to their ability to provide immediately noticeable results. Teeth whitening in Wasilla AK, are performed by skilled professionals who use safe, effective methods to lighten the shade of your teeth. Say goodbye to the stains from wine, coffee, and other consumables that have tarnished your smile, an in-office teeth whitening procedure could give you a radiant smile that brightens your face, and ultimately, your confidence.
For those missing one or more teeth, dental implants in Wasilla AK could be a life-changing solution. Living with missing teeth can often cause embarrassment and discomfort, as well as difficulties with eating and speaking. Dental implants provide a permanent, natural-looking solution to tooth loss. Resembling natural teeth, dental implants function like the real deal, restoring not just the aesthetics of your smile but also its functionality for an overall confidence boost.
By incorporating technological advancements with expert professionals, teeth transformations have never been more accessible and satisfactory than in Wasilla, AK. The confidence that comes with a healthy, eye-catching smile is undoubtedly priceless.
It's never been easier to invest in your smile and, ultimately, your confidence, with Invisalign, teeth whitening, and dental implants. If you live in Wasilla, AK, you have outstanding dental services within your grasp to provide you with the kind of smile that you've always dreamed of. Don't let dental concerns hold you back from experiencing an inspiring boost of self-assurance. With these safe, efficient, and effective dental procedures, you are indeed set for a remarkable and confidence-boosting smile transformation.
Apart from the aesthetic benefits, choosing treatments like Invisalign, teeth whitening, and dental implants have impressive health benefits too. Misaligned teeth can lead to improper chewing, which can cause digestive issues. Similarly, discolored or missing teeth can cause oral health issues like gum diseases. Investing in these treatments in Wasilla, AK is not just about gaining a confident smile, it's also about ensuring the overall health of your mouth and body. By addressing your dental issues, you are also taking steps to improve your oral hygiene, preventing tooth decay, periodontal diseases, and more. Thus, smile transformations in Wasilla, AK offer you a holistic approach to dental care – giving you a radiant smile, improved self-esteem, and better oral health!
Your journey towards a beautiful smile and boosted confidence begins with a consultation. Reach out to your local dentist specializing in Invisalign, teeth whitening, and dental implants in Wasilla, AK to start your journey towards transforming your smile, thereby enhancing your confidence. Remember, when you smile confidently at the world, it smiles right back at you!
Leave a Reply
Your email address will not be published. Required fields are marked *