Life with Invisalign: Tips for a Smooth Transition and Optimal Results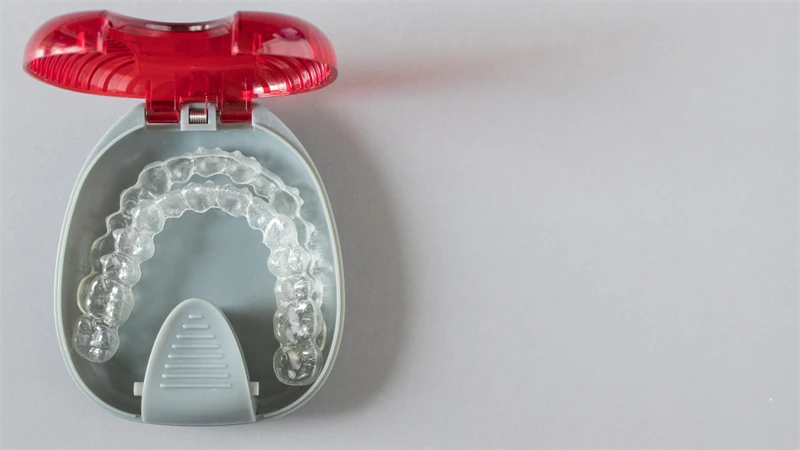 Seeking the perfect smile is more than just a cosmetic undertaking; it's a significant investment in your overall health. Many residents in Wasilla, AK seek the help of orthodontists for their oral health needs. An orthodontist in Wasilla can guide you through a range of options to improve your smile and bite. One of the most popular services sought is Invisalign, an innovative treatment that straightens teeth using removable, virtually invisible aligners. This article will provide some practical tips for a successful transition to life with Invisalign and how to ensure optimal results.
When you first take the step to get Invisalign Wasilla, AK, you might feel both excited and a bit nervous. While the process may seem daunting at first, regular communication with your orthodontist or dentist Wasilla AK will make it much easier. These professionals are there to help guide you every step of the way, ensuring you feel comfortable and understand the treatment process.
The

transition

to

wearing

Invisalign

aligners

can be

smooth

when

you

keep

these

tips

in

mind

:
Wear Your Aligners as Much as Possible: Invisalign aligners are designed to be worn for approximately 22 hours a day. The more consistent you are with wearing your aligners, the quicker and more effective your treatment will be.
Keep Up With Oral Hygiene: Always brush and floss your teeth after eating before putting your aligners back in. Leaving food particles can lead to staining and various dental problems. Take advantage of these moments to clean your aligners as well.
Be Patient: It's normal to feel slight discomfort or a lisp when you first start wearing your aligners. Just give it some time, and you'll get used to them.
Regular Check-ups: Regular visits to your orthodontist or dentist Wasilla, AK ensure that your treatment is proceeding as planned. These professionals can also give you expert advice to handle any issues you might have.
Retaining Your Smile: Once your Invisalign treatment is complete, your orthodontist Wasilla may recommend a retainer to ensure your teeth do not gradually shift back to their previous positions. Just like with the Invisalign aligners, it's crucial to follow your dental professional's advice about when and how long to wear your retainer. Retainers are usually worn all the time right after the treatment, and usage is gradually reduced over time. Just like with aligners, maintaining good oral hygiene practices is essential! This may seem like another challenge to overcome, but it's a small price to pay for keeping that perfect smile for years to come. In this journey towards a better smile, always remember that your dentist in Wasilla, AK is your best ally, ensuring you reap the full benefits of your Invisalign treatment.
Life with Invisalign presents its challenges, but the benefits far outweigh the temporary adjustments needed. Imagine achieving a healthy, straight smile without having the hassle that comes with traditional braces! The treatment is easy to incorporate into your daily routines, and you won't have to give up any favorite foods or activities.
Choose a reputable orthodontist in Wasilla for your Invisalign treatment. They will listen to your concerns and understand your needs, providing you with a personalized treatment plan. With the right treatment and care, you can look forward to showing off your enhanced, glamorous smile in no time.
In summary, transitioning to life with Invisalign in Wasilla, AK might seem like a daunting task at first, but with a few tweaks to your daily routine and regular visits to your dentist or orthodontist, you'll adjust smoothly and start seeing results before you know it. Remember, every smile tells a story – make yours radiant with Invisalign!
Leave a Reply
Your email address will not be published. Required fields are marked *