Invisalign Teen: Straightening Smiles and Boosting Confidence in Wasila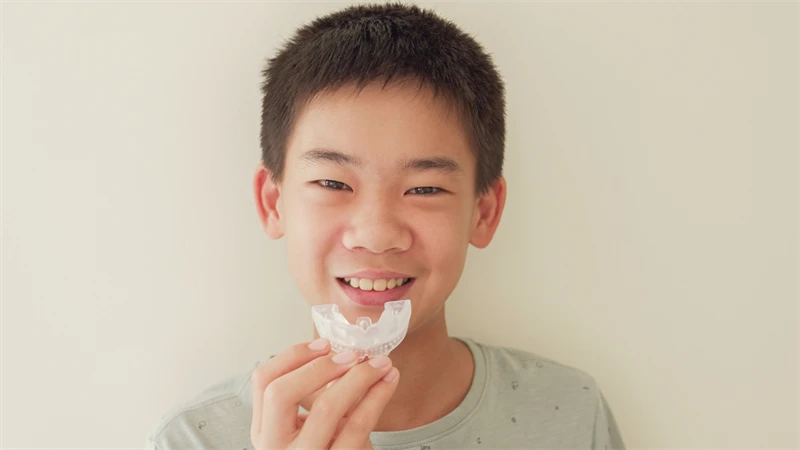 When it comes to developing a radiant smile and boosting confidence, Invisalign Teen provides a superb solution to traditional braces. Teens around the world and right here in Wasilla, AK, are embracing this innovative way to achieve a stunningly straight smile without the constraints and aesthetic concerns associated with traditional metal braces.
Invisible, undetectable, and easy to wear, Invisalign aligners have become a popular choice, particularly among teens. By contacting a qualified orthodontist in Wasilla, you can help your teen turn their dreams of a perfect smile into reality.
Let's explore what makes Invisalign Teen an excellent choice and how it's changing the lives of youngsters in Wasilla.
Invisalign Teen is a teeth straightening system specially designed to cater to the unique needs of adolescents. The treatment uses custom-made clear plastic aligners, which are virtually invisible. Designed with adolescents in mind, these aligners come with compliance indicators, which help in gauging the wear time of each aligner and ensuring the effectiveness of the treatment.
How Invisalign Teen Works?
The treatment process begins with a visit to an experienced orthodontist in Wasilla. After an initial consultation and examination, the dental professional will design a treatment plan, customized to your teen's orthodontic needs. Impressions of the teeth are taken, and these are used to create custom-fit aligners.
Invisalign aligners work by gradually shifting the teeth into their correct position over time. The teen will wear each set of aligners for about two weeks before moving on to the next set. Just like traditional braces, Invisalign moves your teeth based on the precise movements the dentist or orthodontist plans out.
Advantages of Invisalign Teen
Over metal braces, the invisible nature of Invisalign Teen aligners is perhaps its biggest attraction. Adolescence can be a tricky time for self-esteem and body image, and the ability to straighten teeth discreetly can be a source of great confidence.
Apart from being virtually invisible, Invisalign Teen aligners are also removable. This means your teen can continue eating their favorite foods without worry and maintaining oral hygiene is as straightforward as ever simply remove, clean, and replace.
Physical comfort is another advantage as Invisalign lacks the brackets and wires associated with traditional braces that can irritate gums and cheeks. This factor also makes Invisalign a safer option for teens involved in sports and similar activities, where a blow to the mouth could potentially harm them.
Choosing an Orthodontist in Wasilla, AK
When it comes to selecting an orthodontist for the Invisalign Teen treatment, it is crucial to find one who understands the unique needs of young patients and provides a comforting atmosphere. In Wasilla, AK, several reputable clinics provide excellent orthodontic care in a patient-centered environment.
These dentists in Wasilla, AK, are highly experienced in fitting and supervising the Invisalign Teen treatment. Their expertise, combined with the advanced technology of Invisalign Teen, makes the journey to a better smile smoother and more enjoyable for teens.
Boosting Confidence with Invisalign Teen
A stunning smile plays a significant role in boosting confidence, particularly in the transformative teenage years. Invisalign Teen helps achieve not just a straighter smile, but also a healthier one with minimal impact on daily life.
Contact

an

expert

orthodontist

or

dentist

in

Wasilla

, AK

today

,

and

help

your

teen

step

into

a

brighter

,

more

confident

future

with

Invisalign

Teen

.
Invisalign in Wasilla, AK, is much more than a cosmetic adjustment it's an investment in your teen's self-esteem and future. With the support of a skilled, understanding orthodontist, the path to a perfect smile can be as simple as it is rewarding. Whether your teen is preparing for prom, gearing up for graduation, or just wants to smile with more confidence, Invisalign Teen provides a sophisticated, effective, yet discreet solution for teeth straightening. So why wait? Begin the journey to a brighter smile and an abundance of confidence today.
Leave a Reply
Your email address will not be published. Required fields are marked *