Dental Implants in Wasilla: A Permanent Solution to Tooth Loss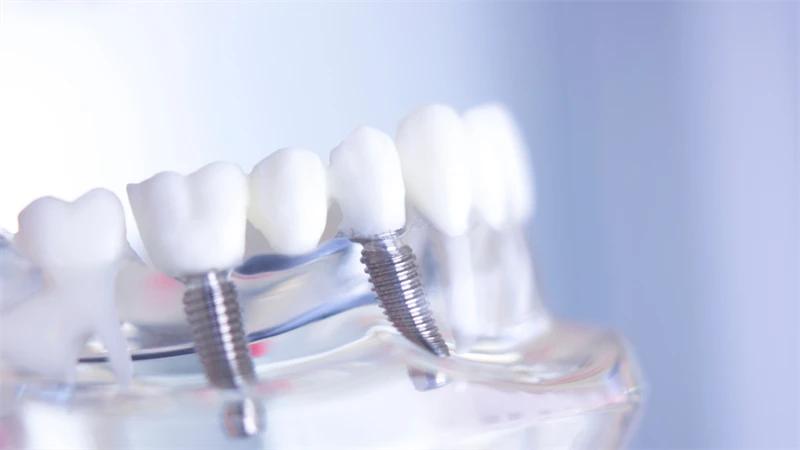 Imagine being able to chew, smile, and speak with confidence, without worrying about loose dentures or missing teeth. With advancements in dental technology, this vision can easily become a reality. In Wasilla, AK, dental practitioners are offering a powerful solution for those suffering from tooth loss in the form of dental implants. Among these solutions, the All on 4 dental implant procedure is gaining popularity as a permanent and comfortable remedy for complete arch restoration.
Understanding

Dental

Implants
Dental implants are artificial tooth roots, typically made of titanium, which are surgically placed into the jawbone beneath the gum line. These implants then provide a strong foundation for fixed (permanent) or removable replacement teeth that are made to match your natural teeth.
Dental implants Wasilla AK, are not just about restoring your smile; they're also about maintaining your oral health. When teeth are lost, the jawbone begins to deteriorate due to a lack of stimulation. Dental implants mimic the stimulation of natural tooth roots, which helps to preserve the bone and maintain the integrity of your facial structure.
The All on 4 Dental Implant Procedure
The All on 4 dental implant procedure is a revolutionary technique for patients who have lost all or most of their teeth. This procedure gets its name from the way that a full arch of replacement teeth can be supported by just four strategically placed implants.
During the All on 4 procedure, a dentist Wasilla AK will typically place two implants toward the front of the mouth and two implants at an angle toward the back. This angled approach allows for greater stability and takes advantage of areas where the bone density is higher, which is often crucial for patients suffering from bone loss.
The implants act as anchors for a full arch prosthesis or bridge, which means that patients can enjoy a complete set of teeth without individual crowns or a removable denture. The result is a more stable, comfortable, and natural-looking solution with proper care that can last a lifetime.
Benefits of All on 4 Dental Implants
The All on 4 dental implant system offers multiple benefits over traditional dentures or multiple single-tooth implants:
- Immediate results: Often, temporary replacement teeth can be attached during the same appointment as the implant surgery, allowing patients to enjoy a full smile right away.
- Improved comfort: Because the implants are anchored directly in the jawbone, they eliminate most of the discomfort of removable dentures.
- Convenience: All on 4 implants are maintained just like natural teeth with regular brushing and flossing.
- Longevity: With good oral hygiene and regular dental check-ups, All on 4 implants can last many years or even a lifetime.
- Bone preservation: The implants stimulate the bone just like natural teeth would, helping to prevent further bone loss.
Finding a Dentist in Wasilla, AK for Dental Implants
When seeking out a dentist for dental implants in Wasilla, AK, it's essential to find a practitioner with experience and a proven track record with the All on 4 procedure. A qualified dentist should be able to provide comprehensive consultations, detailed imaging and diagnostics, a customized treatment plan, and follow-up care.
After receiving All on 4 dental implants, patients must follow their dentist's instructions for care. While recovery time is relatively short, it is crucial to maintain proper oral hygiene to avoid infection and ensure the longevity of the implants. Regular dental visits in Wasilla, AK, for check-ups and cleanings, are also vital for lasting results.
For those in Wasilla, AK, and the surrounding areas suffering from tooth loss, All on 4 dental implants offer a permanent, comfortable solution that can drastically improve their quality of life. These implants not only restore functionality and aesthetics but also contribute significantly to overall oral health.
If you are considering dental implants, it is advisable to consult with a qualified dentist in Wasilla, AK, to determine if you are a candidate for the All on 4 procedure or other dental implant options. With the help of a skilled dental professional, you can take the first step towards a newfound confidence and a beautiful, complete smile.
Leave a Reply
Your email address will not be published. Required fields are marked *